About Desert Sun Coffee
Desert Sun Coffee Roasters is a certified 100% organic and fair-trade coffee roastery that believes in doing the right thing. For us, that means committing to relationships with our small-scale
farmers 
and wholesale clients to buy and provide the highest quality, most sustainable coffee on the market. We're setting the bar higher for carbon responsibility and transparency in trade as we work to care for our customers, employees, and the people who grow our coffee.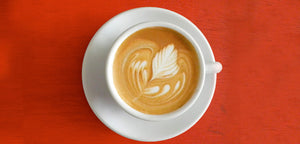 Moving the Needle forward
Desert Sun Coffee is a member-owner of the only roaster owned coffee importing cooperative in North America, called Cooperative Coffees. We are pioneers in the fair-trade coffee movement and leaders in the specialty coffee industry. Awarded the most sustainable coffee available on the market by (one of the world's largest coffee organizations) the Specialty Coffee Association.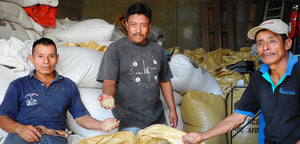 Committed To Fair Trade.
Through our 23-member co-op, Coop Coffees, we build relationships and negotiate directly with our farmers. This allows our producers to secure the best price, without middle men or market pressure.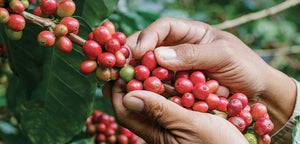 Certified USDA Organic
We choose to invest in premium beans and an ethical, healthy production process. Our coffee costs a little more because we refuse to short change our farmers or our quality.
Our Story
A coffee bean may travel up to 9,000 miles to land here in Durango, Colorado. To make that journey possible, we make deliberate choices to protect the well-being of the people and the environment - every step of the way.

We support economic independence for our farmers, organic growing, storage and processing for the beans, living wages and a work/life balance for our Desert Sun team, and unsurpassed service for our vendor partners and customers.

Solidifying our efforts, Desert Sun, as a member-owner of Cooperative Coffees, was awarded the 2020 Sustainability Award in the Business Model category by the Specialty Coffee Association.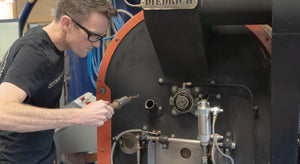 We choose to have a good time and to be easy to work with. We take coffee seriously, not ourselves.